From the Desk of the President: A Time of Reflection…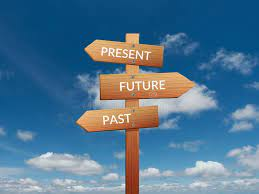 In a business that often moves glacially and at other times, very swiftly, we are constantly taking stock, adjusting the sails, fine tuning our course. However, the start of a new year seems a particularly appropriate time to reflect on the past and consider what's ahead.

First and foremost, our thoughts turn towards those who have made our success possible: our associates, our advisor-partners, our clients and participants and our business partners. NWPS has welcomed more than 80 new clients in 2022 representing tens of thousands of new participants and millions of retirement savings dollars. We sincerely thank all of those who have put their trust and faith in NWPS. We will not let you down.

Looking forward, 2023 promises to be an exciting, dynamic time for NWPS. We have made several additions to senior staff. Our reach and industry visibility are on the rise. We are working hard on new initiatives, including a variety of new managed account solutions, PEP launches, in-plan retirement income protection and SECURE 2.0 compliance and opportunities. It will be a busy year indeed.

Our ownership by Raymond James continues to pay dividends. With their investment, we have increased staff, further strengthened our cybersecurity protection and enhanced our participant communication capabilities. Importantly, know that NWPS remains true to our word: no proprietary product requirements and no plan sponsor or participant solicitation by Raymond James. We remain as independent as ever.

On behalf of the 180+ associates of NWPS, we wish you a healthy, prosperous and joyous new year.

Adam Brown, President NWPS
January 3rd, 2023